Web Gardners
Servicing Whanganui, Manawatu, Northland and wider New Zealand providing Web Design, Web Hosting, ECommerce and more...
Web design in Northland & Central North Island NZ
After spending 18 years in Northland, living in Kerikeri, Paihia, and Kaikohe, we have built hundreds of sites for local businesses and organisations. We have move south and are cultivating and growning websites all around New Zealnd. Join Us
Steven grew up in Marton and so knows the Rangitikei well. Joanne and Steven bring the same energy and expertise of our website building to the businesses in the Whanganui, Manawatu and wider area.
Whether you are in Whanganui, Palmerston North, Feilding or elsewhere, let us know and we can discuss how we can help you achieve your website goals.
Web design in Manawatu, Whanganui and the wider regions
Website design across New Zealand
We work with many of our clients remotely. Many we have never met, but have produced amazing sites and results for them. The advent of Zoom and other video conferencing tools such as Microsoft Teams allows us even better remote connections with our clients.
Even if you are not close to us, drop us a line if you think we could help you with your project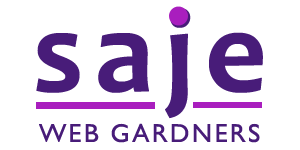 Personalized, Relevant Training Videos and Information Services
Clients that love our work.
The support that you and your expert team offer to me shows up in a top professionally designed, and a top ranked business website for AOakura Bay "Fish, Dive & Cruise". 
You and your team deserve the best of support. Any costs that I have incurred by using your excellent skills have always been a really wise investment. I hope that others are smart enough to use your team too! Nga mihi!
Creating a business is like going on a journey…Web developers often know the length and depth of your business before you do…that is their business.
Technical skills and creativity don't often go hand in hand,  but the Gardner team are great listeners and 'doers' which will make them an invaluable part of your business.
Stay Kerikeri Boutique Apartments & Studios
Bill and Paula Schwass
His service has been second to none responding quickly to any questions & issues, and Steve's SEO courses helped us immensely to maintain our websites.
Must Do New Zealand
John Watkinson
Managing Director